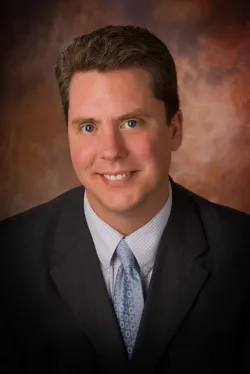 David C. Wold D.C. is a Bemidji area Doctor of Chiropractic. From our location on Anne St. NW, he continues to serve Bemidji and the surrounding communities. He has delivered safe and effective care and helped thousands of patients since we opened our doors in 2003.

Dr. David Wold primarily uses chiropractic care to improve patient health and wellness. He emphasizes "whole body health" whether the patient is having problems with back pain or neck pain, suffering from the effects of stress, or if they just want to start feeling better when they wake up in the morning.
Dr. Wold provides care that is focused on looking for and correcting the underlying causes of disease, discomfort, and pain, as opposed to just treating the symptoms. Many seemingly unrelated symptoms often arise from imbalances in the spine and nervous system, as well as other lifestyle related factors. From there he works with his patients on developing a personalized plan of action that meets each patients goals, and suits each patient's individual needs. Under the supervision and care of Dr. Wold many of our patients have enjoyed fantastic results!
If you have any questions about Dr. David Wold, or would like to learn more about chiropractic care at LifeQuest Chiropractic Center, Bemidji, please call us at 218-444-5700 today!
Dr. David Wold is a board certified Doctor of Chiropractic, licensed to practice in the State of Minnesota. He is a graduate of Northwestern Health Sciences University, and a graduate of the University of North Dakota. He is a member of the American Chiropractic Association.